Driving and listening to music go hand in hand, and what may seem like a boring car journey can be livened up with the aid of some top tunes blasting from the car stereo. Whether you're embarking on a road trip or the daily commute to work, these are some of the most sought-after songs for when you're behind the wheel.
Born to Run – Bruce Springsteen
If there's one song that makes you want to get on the move and embrace your freedom, Born to Run hits the spot every time. Released in 1975, this Bruce Springsteen classic has been ranked at 21 in the top 500 greatest songs of all time. This tune doesn't just boast a catchy melody, it also tells a story that's intertwined with love, passion, rebellion and determination.
Summer of 69 – Bryan Adams
A study revealed that the top driving tune on the Canadian roads is Summer of 69 by Bryan Adams – and no doubt other nations would agree. This classic track from the 1984 album, Reckless, manages to stand the test of time… and it's sure to get you humming along!
Don't Stop Me Now – Queen
"Don't stop me now, I'm having such a good time!" 1,000 UK car drivers were surveyed by Mini in a poll to find the best driving tune, and Queen's Don't Stop Me Now came out on top! Perfect for car journeys when your energy levels are flagging, the 1978 tune is both uplifting and invigorating. Crucially, it sounds just as good today as it did 40 years ago. Another Queen classic, Bohemian Rhapsody, has been ranked as the second best tune to drive to.
Bat Out of Hell – Meatloaf
Another poll puts Meatloaf's Bat Out of Hell at the top spot. This rock anthem from 1977 is sure to kill the boredom of any car journey. Filled with energy, strong riffs and timeless lyrics, you'll feel compelled to crank the volume up.
Dancing Queen – Abba
This feel-good ditty from Abba was released in 1976, and not only is it arguably one of the most popular tunes of all time (particularly at discos and weddings), it has also been ranked as one of the top songs to listen to while you're driving. It's the song's widespread appeal to people of all ages and musical interests that makes it such an ever-lasting hit, so if you're driving with a motley crew of passengers in your car, this tune is a good one to stick on.
Driving Home for Christmas – Chris Rea
Car journeys during the festive season wouldn't be the same without this Chris Rea classic from 1988 (and since re-released) dominating the play list – it's perfect for getting you in the spirit of Christmas, even when the journey home feels like a long slog and there's traffic queueing round every bend!
Uptown Funk by Mark Ronson ft. Bruno Mars
If this little belter doesn't get you singing along, I don't know what will! With a great summer vibe, this tune delivers the feel-good factor in bucket loads.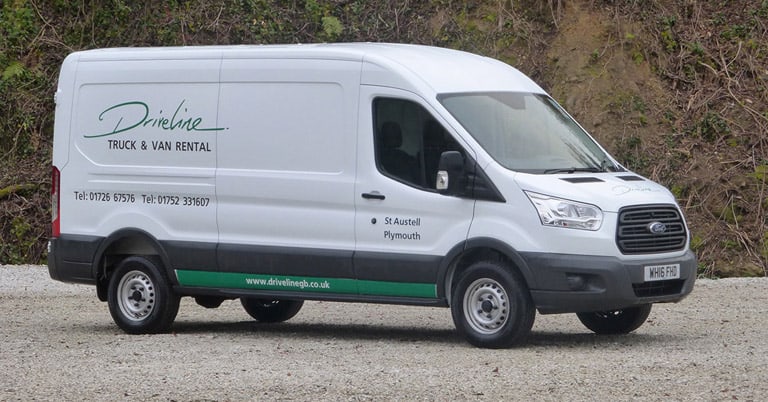 Why not listen to your favourite driving tunes when you hire a van, truck or motorhome from Driveline – pull up to our bumper baby!